Dr. Kayla Amin, ND (She/Her)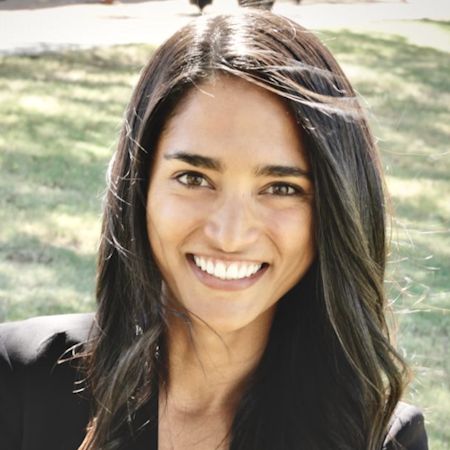 Dr. Amin is a licensed naturopathic doctor in Phoenix, Arizona. She focuses her practice in the homeopathic and integrative treatment of mental health conditions, including depression, anxiety, bipolar disorder, schizophrenia, OCD, PTSD, autism and behavioral disorders, and more. Her approach is simple, gentle and compassionate and is tailored specifically to each individual with a goal of finding and understanding the root cause of disease. Her practice is built on the simple truth that no matter where we find ourselves, there is always hope for healing.
Dr. Amin grew up in Baltimore, Maryland and later went on to receive her Bachelor of Science in Physiology and Neurobiology from the University of Maryland. Growing up in a family of physicians and physician assistants, she always knew that medicine was in her life plan. It wasn't until just prior to starting college that her path diverged from conventional medicine when she walked out of a psychiatrist's office with a prescription for antidepressants after being told that she would likely need medication for depression for the rest of her life. Her diagnosis and treatment were together isolating. The medications helped her to feel stable but took away her sense of self and ability to connect with the world. If this was what conventional medicine had to offer those with mental illness, then surely there had to be another way.
After graduating from college, Dr. Amin spent two years living in India exploring what alternative systems of medicine had to offer our exceptionally skilled but apparently limited system in the States. While working with an NGO to help those in resource-limited areas receive access to local plant medicine, she learned a wealth of knowledge about natural therapies that treated the whole person rather than one specific body system. In her second year in India, she completed an intensive yoga teacher training that taught skills in mindfulness and the mind-body connection which introduced a new depth of healing that she has carried into her practice today.
From this expanding view of health, she was starting to see small shifts back to the person she once knew. However, at the same time, the psychiatric medications in her body were continuing to produce negative side effects and failing to address the root of her depression. At a moment when all options seemed to be exhausted, she finally found hope in homeopathy. With homeopathy, she was able to eventually get off her medications and discover a connection to herself, to others and to her purpose once again.
Dr. Amin received her Doctor of Naturopathic Medicine degree from Southwest College of Naturopathic Medicine & Health Sciences in Tempe, Arizona. During her clinical rotations, she completed extensive training in homeopathy with some of the best classical homeopathic physicians in the country and internationally. Focusing on her commitment to integrative mental health care, she completed a rotation with a board-certified psychiatrist at a Psychiatric Inpatient Hospital and Residential Behavioral Health Treatment Center. She utilizes both conventional and naturopathic treatment modalities with a focus in homeopathy to create an individualized model of whole-person mental health care. As a person on her own path of healing, she understands feeling lost and hopeless and also understands the incredible capability of our bodies and minds to be restored. Dr. Amin is so glad you are here with her to begin this journey.
At Pura Vida Natural Medicine, we all respect the strengths and limitations of different models of medicine, and we are experts at working with highly sensitive people and connecting them to the resources and tools they need for healing. Whether you work with one practitioner or more at Pura Vida Natural Medicine, you will benefit from a wonderful collaboration between Dr. Lamb, Dr. Amin, and Dr. Hebert. We look forward to hearing your full story and supporting you in achieving your best health on every level—physical, mental, emotional, and spiritual.