Dr. Karen Lamb, ND, LPC (She/Her) – Clinical Director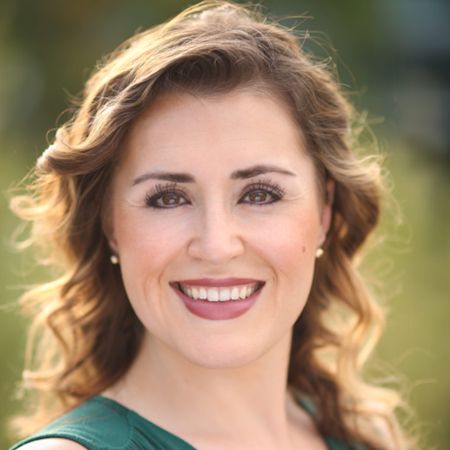 Dr. Lamb was born in Tucson, Arizona and promptly moved with her family to Hermosillo, Mexico where they resided for nine years. At the age of 9, Dr. Lamb returned to the United States, moving first to Crescent City, California, with stops afterwards in Oregon and Washington. Dr. Lamb returned to Tucson, where she finished high school and began her undergraduate studies at the University of Arizona. Here, she obtained Bachelor's degrees in Spanish Literature and Molecular and Cellular Biology.
Having a physician father introduced Dr. Lamb to the medical profession at a young age, and with his encouragement, she always believed she would become a conventional medical doctor. But, after numerous internships at conventional clinics and emergency rooms, Dr. Lamb found conventional medicine too impersonal. She knew she wanted to develop a relationship with her patients. Dr. Lamb decided to return to school and pursue a degree in Psychology. Psychology provided her with a healing outlet coupled with the interpersonal relationships that were lacking in conventional medicine. Having found her calling, she obtained a Masters degree in Counseling at Arizona State University.
After graduating, Dr. Lamb completed a two year residency program, which focused on Mindfulness, Cognitive Behavioral Therapy and Dialectical Behavioral Therapy. It was here that she re-discovered her passion for healing the whole person and, through her clients, observed first hand the close connection between mental, emotional and physical well-being. Although her training allowed for great healing,
Dr. Lamb saw the need for physical interventions in order to address complete wellness. The Doctoral Program at Southwest College of Naturopathic Medicine provided Dr. Lamb with the additional tools necessary to provide total mind-body health for her patients.
Dr. Lamb's specialty as a Naturopathic Doctor and Counselor is finding and understanding the root cause of chronic physical and/or psychological diseases. Her practice focuses on supporting the highly sensitive person's physiological, interpersonal, emotional and energetic needs. As a highly sensitive clinician, Dr. Lamb understands the importance of physical and emotional support to achieve optimal productivity and quality of life She uses natural, safe and effective treatments to unlock the body's immense potential for regeneration and healing. Her time as a counselor solidified her passion for inspiring and motivating patients to move towards their best health. The underlying goal of every appointment is to seek the most empowering path towards wellness that supports autonomy and success for each individual. Dr. Lamb looks forward to working collaboratively with you to restore emotional and physical well-being and achieving your maximum quality of life.
At Pura Vida Natural Medicine, we all respect the strengths and limitations of different models of medicine, and we are experts at working with highly sensitive people and connecting them to the resources and tools they need for healing. Whether you work with one practitioner or more at Pura Vida Natural Medicine, you will benefit from a wonderful collaboration between Dr. Lamb, Dr. Amin, and Dr. Hebert. We look forward to hearing your full story and supporting you in achieving your best health on every level—physical, mental, emotional, and spiritual.
Testimonials from Dr. Lambs clients. If you would like to submit a testimonial, please do so HERE.
"As a healthcare provider, I had a growing sense that while I was able to keenly pinpoint what was going on with a patient, I was lacking the knowledge and training of specific tools necessary to make productive strides in overcoming these obstacles. The DBT course with Dr. Lamb showed up at the right time! Given my previous general understanding of the format of DBT, it was apparent that this course was the answer to my dilemma. While the skills and philosophy of dialectical behavioral therapy are on their own profoundly useful in providing insights for how to help a patient achieve higher levels of emotional regulation and thus a better quality of life, it is Dr. Lamb's familiarity and expertise with this modality that makes this course worthwhile. Anyone can read a book about DBT; Dr. Lamb's ability to clarify and extrapolate further on the basics, give real-life case study examples, and provide constructive feedback and homework to course participants in order to facilitate learning and understanding of the material is what bridges the gap between intellectual understanding and experiential knowledge, the latter of which is necessary to present DBT skills to a patient or client in a way that is relatable, relevant, and appropriate. One of my main struggles was knowing when to introduce certain skills and why, because this course is chock-full of information and it was challenging for me to know where to start. Because of Dr. Lamb's understanding and years of real-world experience with utilizing and implementing DBT in her clinical practice, she was able to provide case studies demonstrating concrete examples of how, when, and why to implement these skills. Because of this course, I not only achieved my goal of learning specific steps to help my patients overcome the obstacles we had identified, but I also encountered personal growth, which is an inevitable and necessary outcome when delving into the topics of DBT, and when working with a skilled doctor and therapist such is Dr. Lamb! She is a wealth of knowledge, an invaluable resource and teacher, and her capacity to hold space for both learning and personal healing is remarkable. I highly recommend this course for anyone who is looking to take their clinical work to the next level, who seek concrete skills to present to patients in a systematic way that will change their lives profoundly, and who are committed to ongoing personal growth and self-exploration in order to be a grounded and healing force in their patient's lives."
Erin H, ND